Blockchain is a technology that holds the potential to disrupt several industries with many innovative applications. Despite its roots in cryptocurrency, some of the most creative and disruptive applications of blockchain go beyond pure financial transactions.
Automation through smart contracting, security through encryption, and transparency through shared information are just of a few of the novel ways that blockchain is enabling business disruption. As a peer-to-peer, distributed network, blockchain technology is helping the businesses that use it become more transparent, democratic, decentralized, efficient, and secure.
Blockchain has shifted the way we view security and transparency and will continue to transform several industries as it becomes more popular and widely adopted. Below, we look at six industries currently adopting blockchain to gain competitive advantage.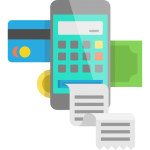 1. Financial Services
Financial services have traditionally received the most attention within the blockchain ecosystem. Blockchain's secure approach to exchanging data, increased transparency, and lower operating costs make it attractive to the highly regulated and security-focused financial services industry.
In 2019, some of the biggest opportunities for blockchain in financial services will be in:
 •  AML/ KYC
 •  Clearing and settlement
 •  Trade finance
 •  International payments
 •  Identity as a service
 •  Onboarding
 •  Remittances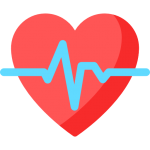 2. Healthcare
Blockchain's features offer countless benefits in the healthcare and long-term care industries. It can improve the accessibility and accuracy of patient data, facilitate better and faster treatment and enhance patient safety. It can also create a common, secure health information database that medical staff can access seamlessly. With less time spent on administrative tasks and better access to patient data, the quality of patient care can be greatly improved.
Blockchain helps reduce instances of fraud, reduces operational cost through optimized processes, and improves transparency and interoperability, reducing duplication of work in the healthcare space. These areas, in particular, are ripe for blockchain:
 •  Electronic health records
 •  Clinical trials
 •  Claims adjudication and billing management
 •  Prescriptions – provenance, double-Rx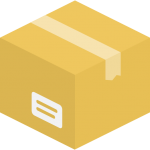 3. Supply Chain Management
Today's supply chains are increasingly complex, involving multiple parties across multiple regions and modes of transport. Blockchain provides these intricate supply chain networks with increased transparency, improved traceability and optimization through automation.
In supply chain, we expect to see blockchain used most prominently in:
 •  Provenance tracking, ex. Agricultural and pharma products (any place where spoilage or counterfeit can be introduced)
 •  Monitoring location, conditions (e.g. temperature, exposure to elements, any agitation/tremors) and security of products during transport
 •  Contract and Sub-contract management
 •  Bidding systems
 •  Invoicing and bills of lading
 •  Customs clearance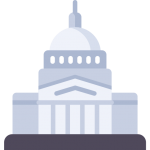 4. Government and Public Service
Governments have generally been slow to prioritize blockchain's potential. At present, Canada is one of more than a dozen countries that are examining blockchain's potential and running exploratory pilots. The public sector is expected to leverage blockchain for the benefits of increased security, efficiency and enhanced customer experience.
Record management in public services and government is an area where blockchain can automate paper-based processes, minimize fraud, and increase accountability between governmental agencies and those they serve.
Areas with a high degree of promise for blockchain include:
 •  Civil registries and identity management

 •  Immigration management
 •  Refugee management

 •  Land and personal property registries
 •  Voting systems
 •  Toll-roads
 •  Micro-loan capitalization (enforce scarcity)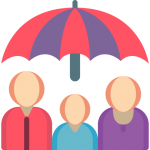 5. Insurance
Insurance is an industry that is ready for the adoption of blockchain. Blockchain's ability to increase transparency, manage identity, and generate smart contracts will allow the insurance industry to improve efficiency (e.g. Oracles1 will provide inputs to smart contracts, reducing manual processing and instances of fraud.) and enhance the ability to accurately underwrite risk.
Some of the areas where we expect Blockchain to gain traction include:
 •  Parametric insurance
 •  Claims processing
 •  Risk modelling
 •  Peer-to-peer

Individuals can take out insurance policy with eachother rather than through an insurance provider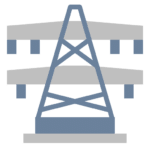 6. Energy
A historically centralized industry that relies on intermediaries and inefficient energy transport across long distances, blockchain provides the infrastructure to support innovation in the form of peer-to-peer energy networks, microgrids, electric vehicle (EV) charging, automated billing, and invoice settlement.
The energy sector, in particular, will be impacted by IoT devices creating an opportunity for blockchain. For example, having a ledger of things to complement the Internet of Things will ensure that all the many minute IoT data transfers and transactions are accurately represented and logged.
In the energy sector, we expect to see blockchain used in:
 •  Microgrid/ decentralized management

moving electrons in barter
establishing contracts for peer-to-peer storage/extraction
use of smart appliances

 •  EV charging

Transactions & identity management

 •  IoT
 •  Metering and payments
The Final Word
Businesses in these and countless other industries need to consider incorporating blockchain into their strategies so as not to fall behind. As we look forward in 2019, Blockchain's potential to transform the way companies operate to reduce costs and create new revenue streams will be transformative.
As businesses explore the disruptive potential of blockchain, we will begin to see more progress made beyond proofs of concept and limited scale pilots.
If you have questions about how blockchain could impact your industry, contact us. The Burnie Group will help you to set the right strategy and build the right foundation to help you become a pioneer in this emerging technology.
---

---
 By: Madison Wright, Associate
NOTES:
An oracle, in the context of blockchains and smart contracts, is an agent that finds and verifies real-world occurrences and submits this information to a blockchain to be used by smart contracts. https://blockchainhub.net/blockchain-oracles/