Burnie Group's process improvement capabilities ensure your teams are operating at peak efficiency. We identify and reduce non-value-adding effort in your operations, re-sequence tasks, and help establish the structure and best practices needed to ensure faster cycle time and lower costs. We can help you cut through the noise and identify the right areas for meaningful improvement so that you can achieve operational excellence.
Our process improvement methodology

We understand that no two businesses are exactly alike. Therefore, our projects are scoped and structured based on your specific needs. As a baseline, we follow a proven, phased approach that ensures our consultants are equipped to enter your organization and quickly get up to speed on the specific challenges, root causes, and potential solutions for meaningful change. While no two projects are the same, many follow a similarly structured approach:
Current state assessment: We work closely with you to learn about your organization and compile the necessary fact base to fully understand your current priorities and guide future state design. This phase typically lasts 3-6 weeks, depending on the overall project scope, complexity, and starting point. Our work during this time involves:
Process mapping of end-to-end processes to identify pain points and opportunities for improvement
Documenting the inputs/outputs, workflow steps, stakeholder collaboration, and decision-making required to deliver value to your customers
Interviewing and surveying key stakeholders
Observing processes and key meetings
Analyzing available data (e.g. work volumes, performance metrics)
Reviewing and assessing available documentation (e.g. existing process maps, organization charts, RACI matrices (responsible, accountable, consulted, and informed), standard operating procedures (SOPs) etc.)
Facilitating a "mirror walk" workshop to review key findings and align on top opportunities for improvement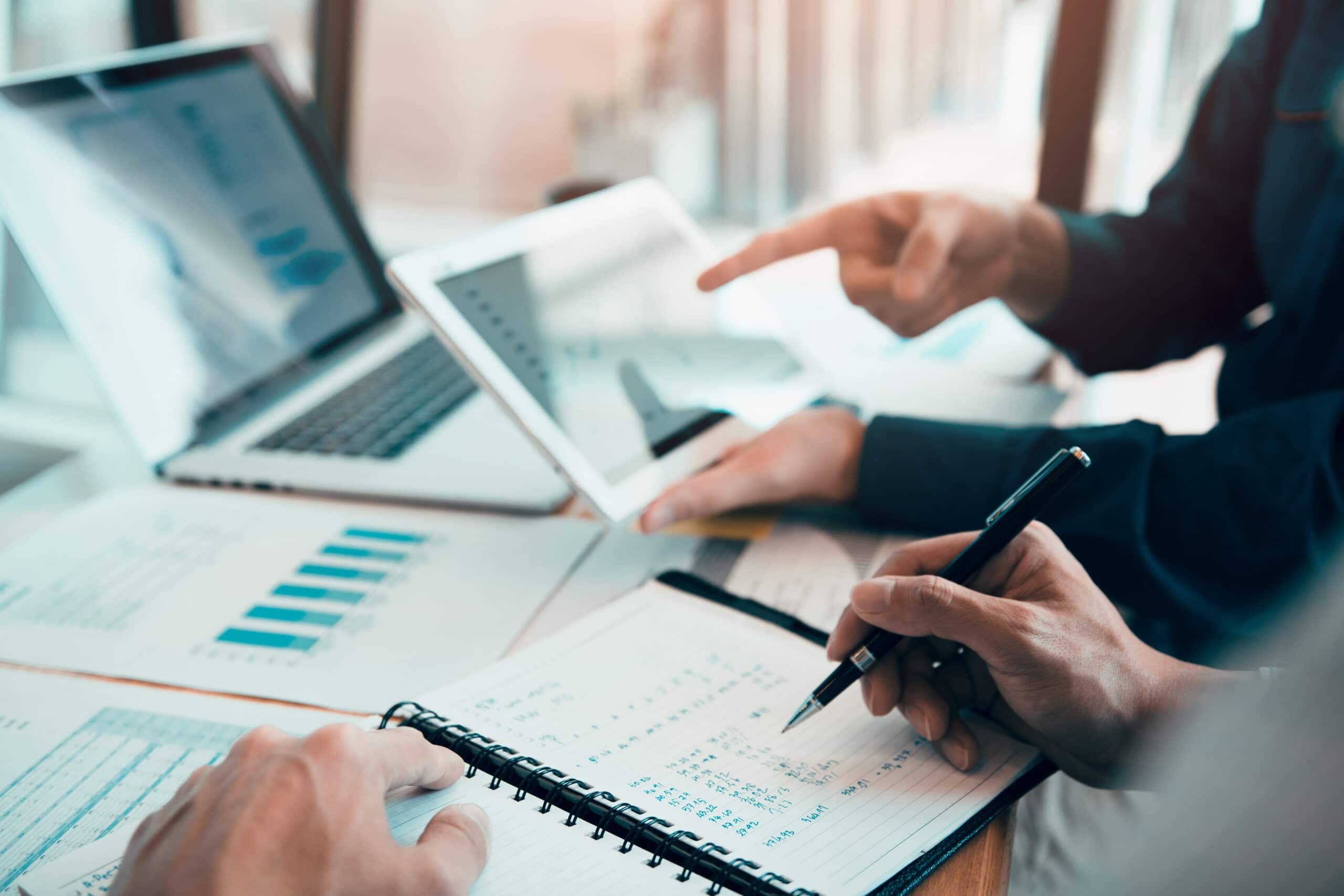 Operations design: Following our current state assessment, we deep dive into building out the requirements to realize the identified opportunities for improvement. We holistically design end-to-end operations to ensure optimization across the pillars of people, process, technology, and governance. The scope and duration of this phase are determined by your specific needs and can range from 3-4 weeks to multiple months. Our work during this time may include elements such as:
Redesigning processes and workflows
Developing service delivery models
Defining decision rights (e.g. RACI matrix)
Assessing skills and capabilities gaps
Evaluating technology requirements
Building performance management and governance frameworks
Modelling cost estimates and potential ROI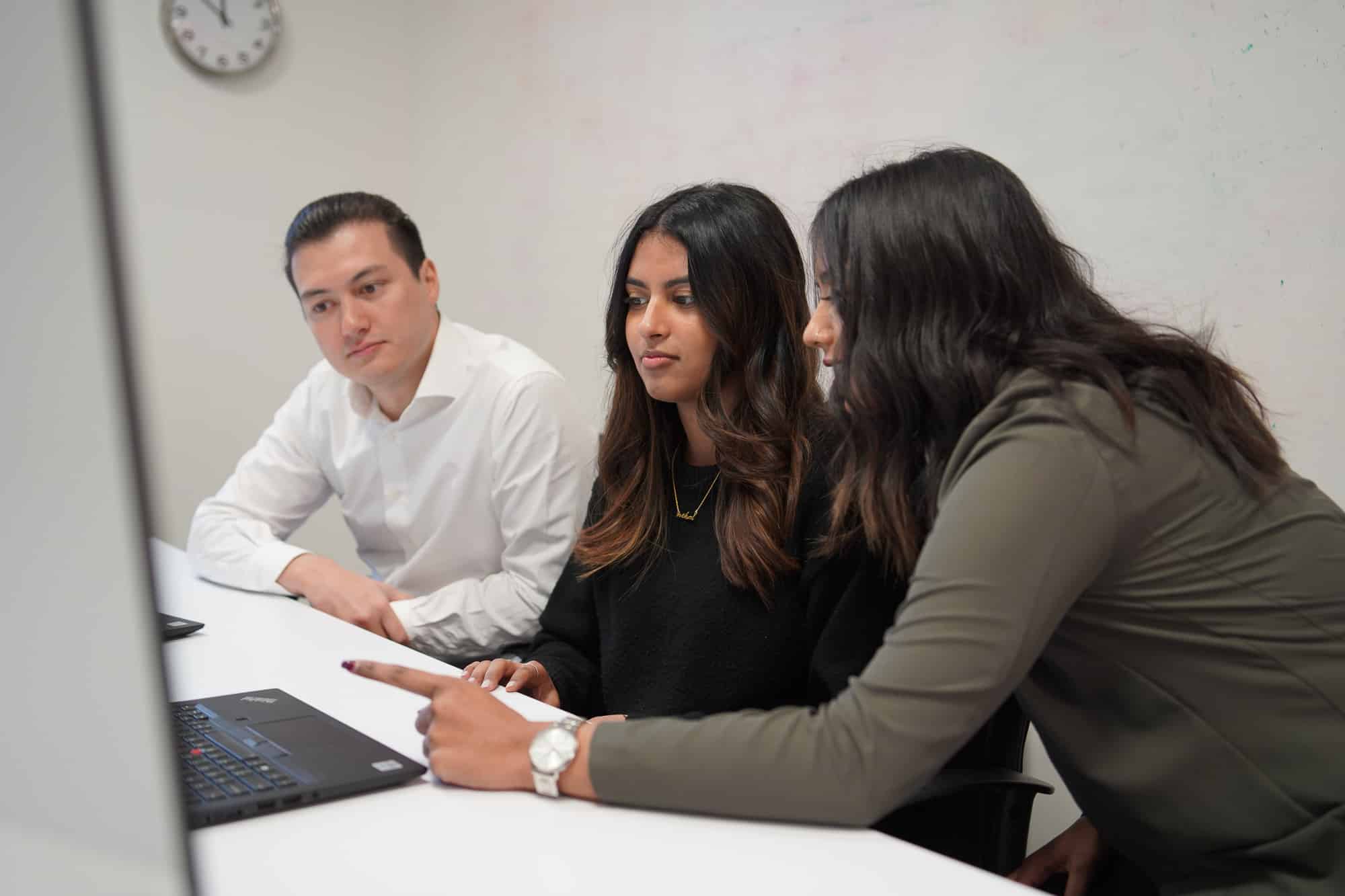 Roadmap: Once we develop a blueprint for your solution, we will work with you to prepare a path from the current to the future state. This phase typically lasts 1-3 weeks and involves:
Defining clear workstreams, milestones, timelines, and accountability to get to target state
Setting up reporting and tracking against milestones and setting the cadence for project execution
Identifying key project risks, potential impact, and mitigation options
Following the end of our engagement, you will be ready to begin moving ahead with solution implementation. For this, many of our clients choose to continue working with us to leverage our expertise in project planning, change management, and project governance. We will work with you to determine the level of support required, and if needed, define a separate project scope for solution implementation.
Our process improvement capabilities
Customer journey mapping: A comprehensive record of all the activities your customer completes in order to 'consume' your product or service. Journey maps identify all potential interactions between your organization and your customers and are a useful tool for assessing the current customer experience and determining what needs to change for your organization to deliver optimal service and support.
Process mapping: A visual documentation of operational processes to illustrate key activities, workflow sequences, stakeholder relationships, and desired outcomes. Process maps are useful for identifying potential challenges inherent in current process improvement and determining where key pain points occur during execution that impact operational efficiency.
Value stream mapping: A standardized way of visualizing material and information flow that illustrates how your organization creates value for your customers through the delivery process. Value stream mapping helps identify where non-value add effort is currently driving operational waste in your business.
Lean Six Sigma: Time-tested tools and techniques for driving operational excellence in your business. Lean methodology focuses on streamlining processes and eliminating waste to optimally deliver value to your customers. In contrast, Six Sigma focuses on improving processes to enhance the quality of outputs and reduce the occurrence of defects.
8 Types of Waste: A lean tool that categorizes and describes the kinds of waste that can occur in a process. The 8 types of waste are a useful framework for identifying waste and introducing a common vocabulary for describing the waste observed in a process.
5S: A lean tool for systematically assessing and building an organized, efficient, clean, and safe work environment. The 5S approach is useful for identifying the magnitude and source of disorganization in a workspace.
How Burnie Group creates value
Organizations that work with us for their process improvement achieve:
Decreases in operational costs of 10-15% (up to 80% with automation)
Improved customer and employee experience
Increased competitive advantage
Reduced operational complexity

More streamlined processes
Faster throughput
Higher quality results
Client testimonials
"Burnie Group is tremendously skilled at absorbing information quickly and synthesizing it into useful decision making material. It's obvious that they are very collaborative behind the scenes and strive to foster the same approach with their clients. Their ability to assess a problem, propose a solution that makes sense, and articulate it in a way that is easily understood is a true talent and very much appreciated."
"My experience with Burnie Group was nothing but positive. I walked away with a stronger team, a lot more knowledge and a tighter grasp on my processes, priorities and goals."
"Burnie Group helped make something that seemed insurmountable more manageable and doable. We appreciate your time and dedication and hope to work with you again in the future."