An effective target operating model creates clarity, alignment, and strategic direction for the contact center. By identifying an operating framework, the contact center is positioned to achieve its strategic priorities and become a source of competitive advantage.
Sharing what makes the contact center unique provides employees with a sense of purpose and a unified objective, which are great contributors in delivering a differentiated service experience.
Our contact center target operating model methodology
The foundation of our target operating model emanates from four pillars: people, process, technology, and governance. An effective contact center operating model successfully bridges the gap between organizational aspirations and customer expectations.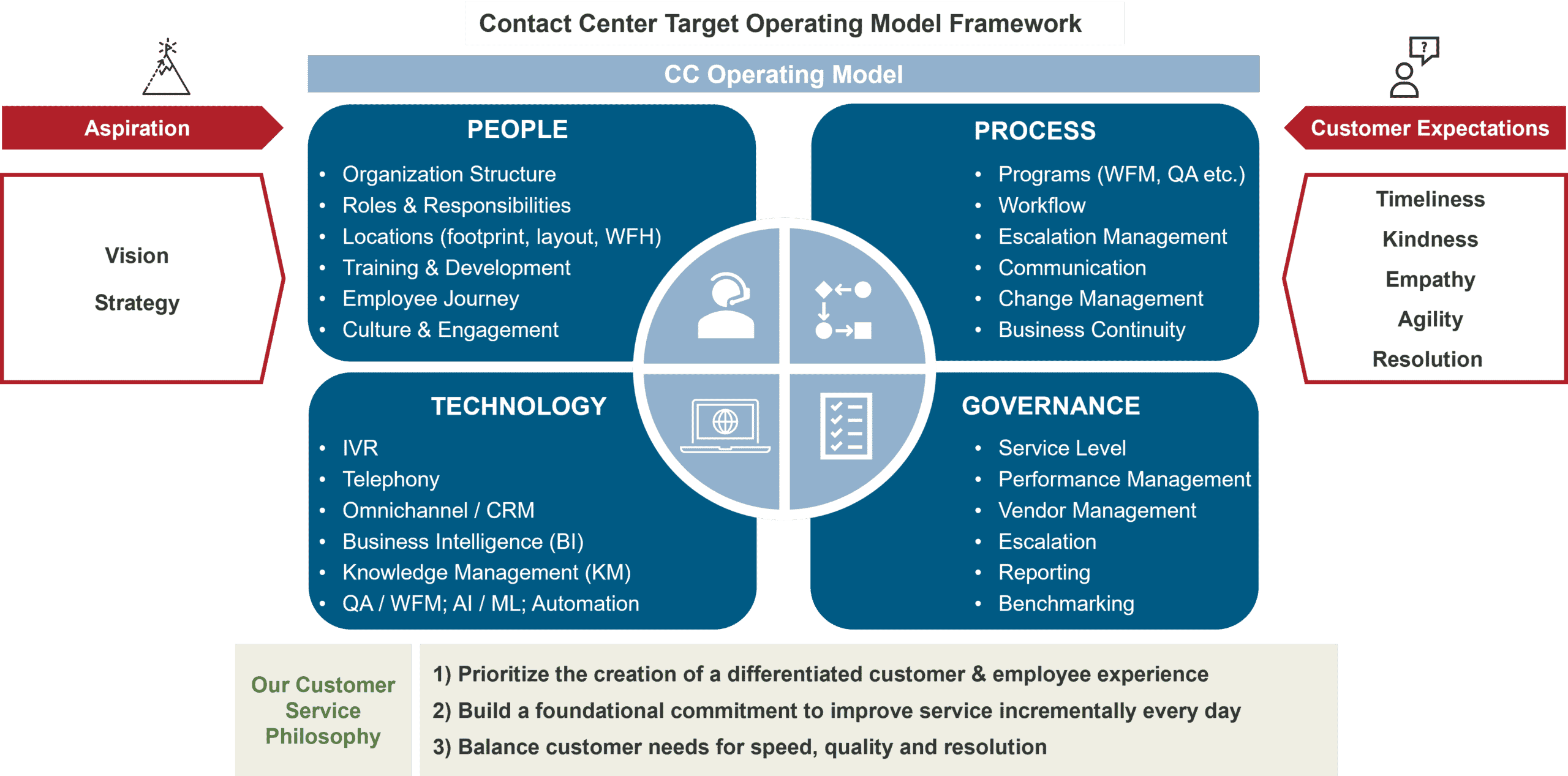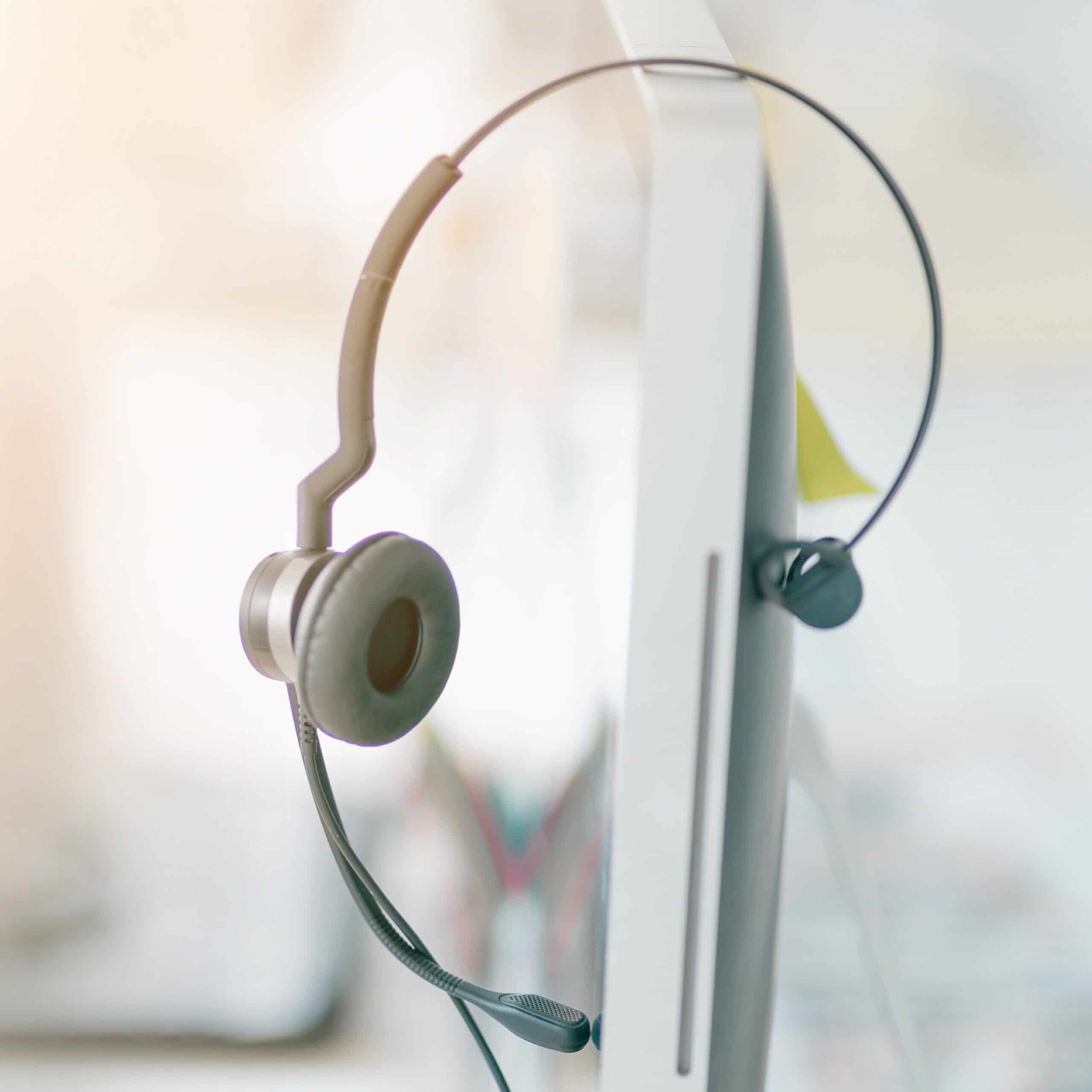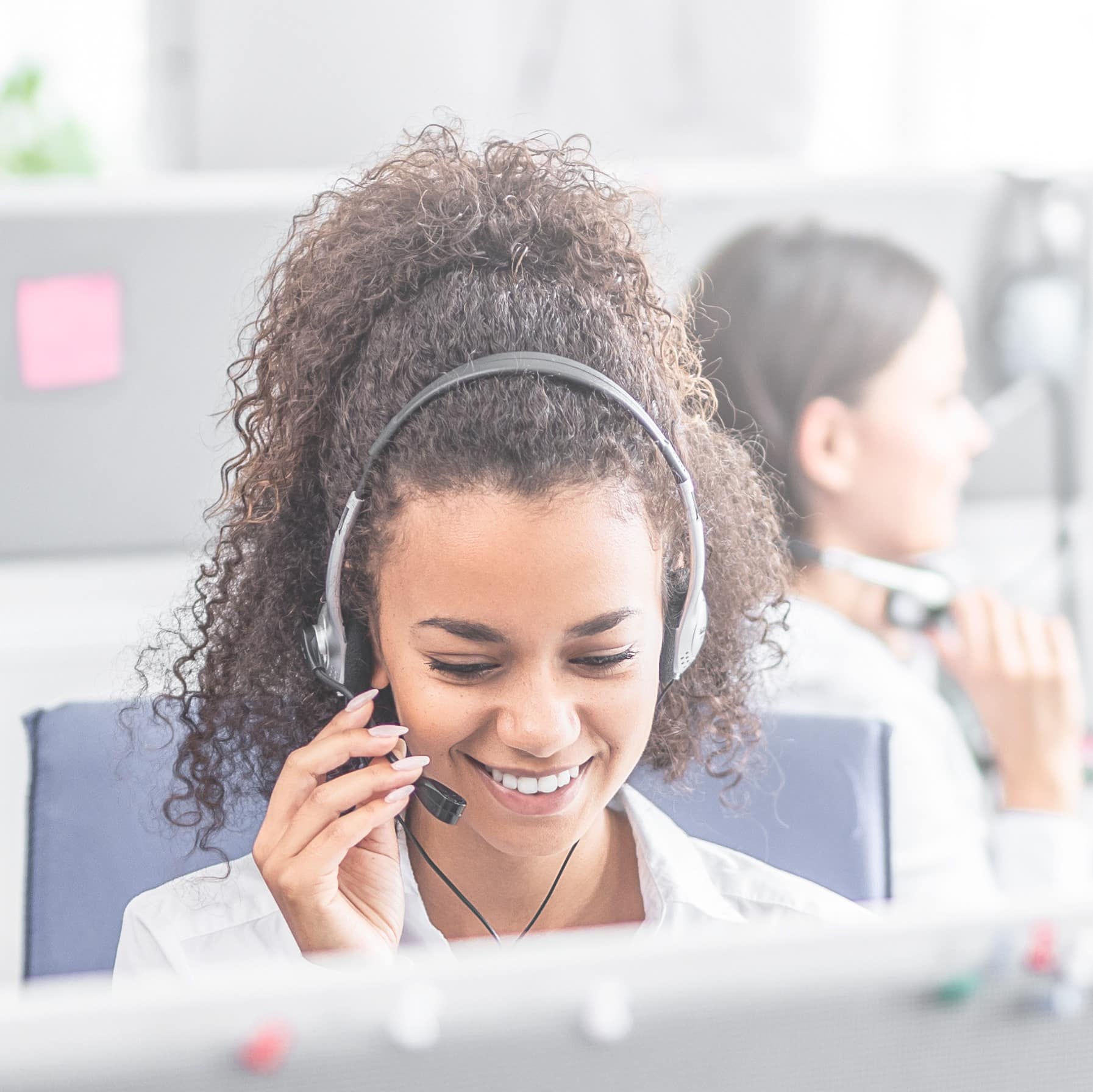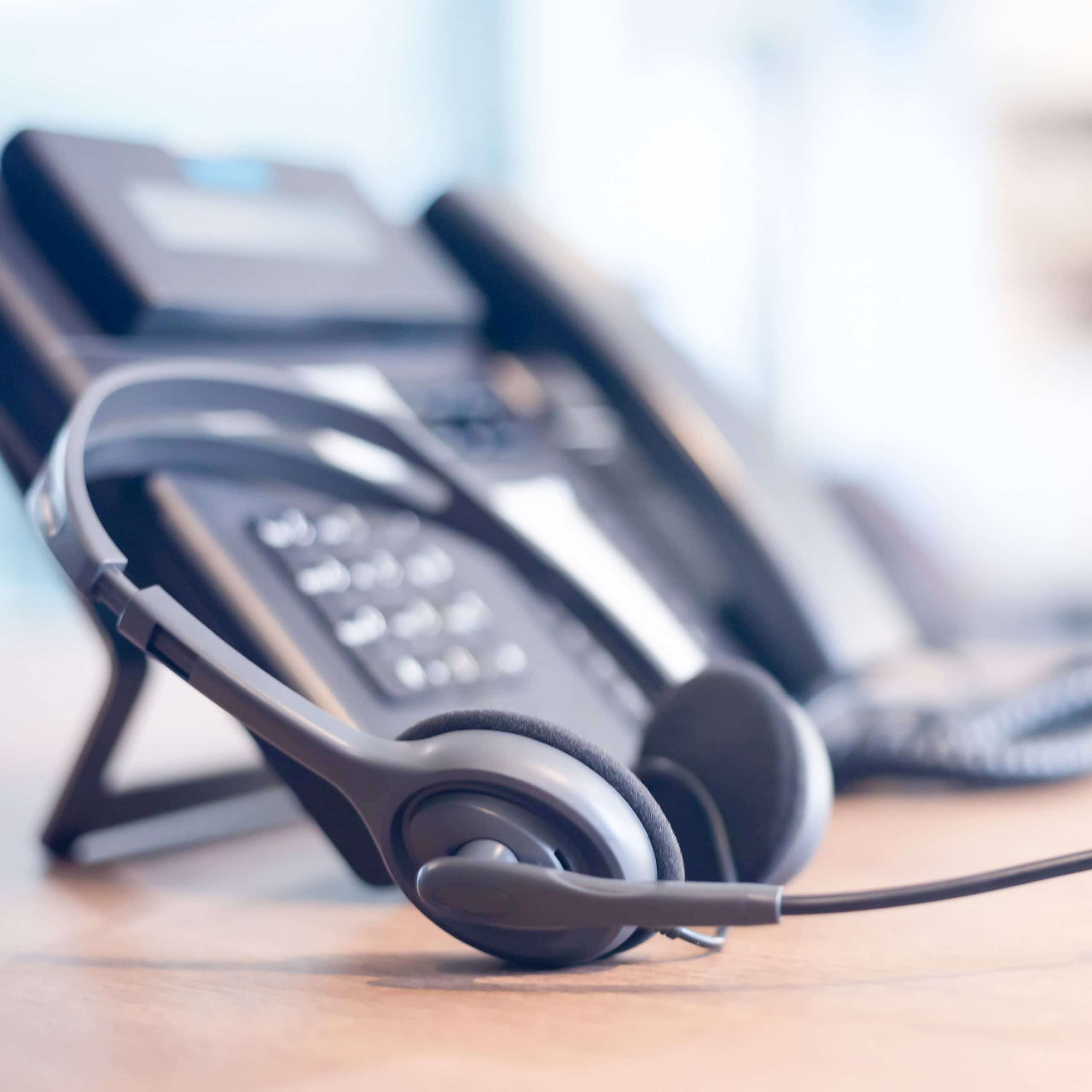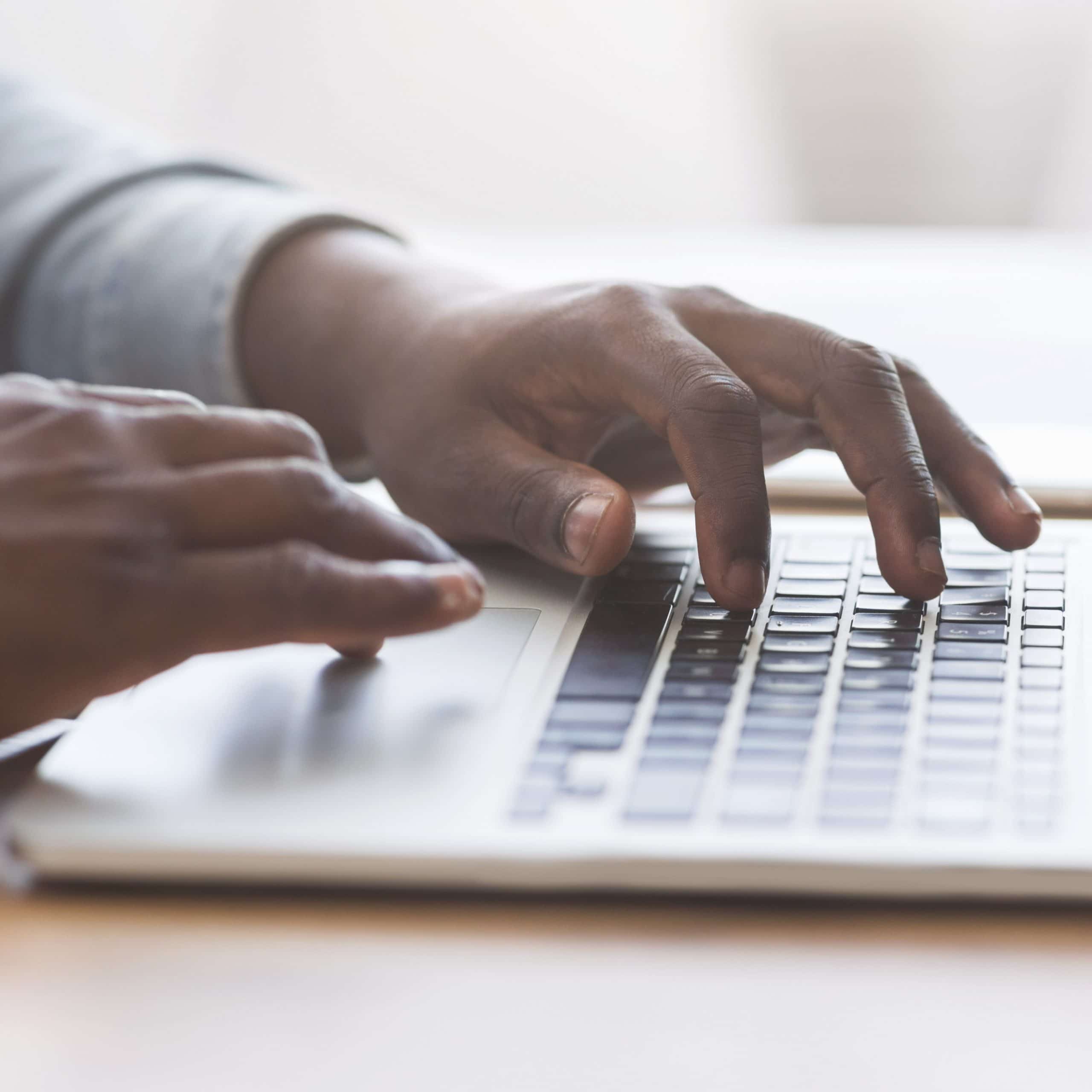 People
Well-trained contact center employees are critical to the success of a contact center. We help you create a strategy to develop and retain top-notch employees.
Develop a talent strategy for hiring contact center employees.
Develop an onboarding structure to ensure employees are trained to offer a consistent customer experience
Establish an employee engagement framework
Succession planning initiative
Establish leadership development, coaching, and customized training programs
Recommend culture initiatives for the contact center to align with corporate culture
Recommend an approach to change management and adoption
Establish human resources practices tailored to the contact center
Process
We help you develop processes to ensure your contact center runs smoothly.
Design the contact center facility and footprint
Develop a KPI scorecard to measure contact center performance
Establish a shared services platform
Implement workforce management (WFM) processes
Implement quality assurance (QA)
Establish a project management framework
Develop business continuity and disaster recovery plans
Develop a continuous improvement methodology and framework
Technology
Our contact center and automation consultants can help you implement contact center automation and technologies to suit your organization's needs.
Assess your contact center's technology needs.
Integrate your contact center technology with your organization's existing technology and automation infrastructure.
Implement any of the following technologies:

Interactive voice response (IVR)
Telephony (call routing)
Email management
Artificial intelligence
Speech analytics
Outbound telephone dialer
Customer relationship management (CRM)
Live chat and chatbots
In-app messaging for social media
Integrated desktop and single sign-on

Share best practices for using and maintaining contact center technologies
Governance
We help you create a unique strategic plan for your contact center that aligns with your corporate strategy.
Define the role that the contact center plays within the organization
Set objectives for the contact center
Share the strategic plan with employees to understand how their work in the contact center contributes to the big-picture strategy
How our target operating model approach is different
We have depth in all facets of the ideal target operating model for contact centers.
Our operating models are highly customizable and uniquely built based on contact center industry & size.
Our global frame of reference ensures we take broad strategic and operational perspectives.
We build operating models that can be easily implemented, changed and scaled.
We build operating models that are designed to effectively interface with the broader organization.