Technology is a driving force behind growth, efficiency, and competitive advantage. Burnie Group's technology strategy is more than just a service; it's a partnership that propels your business toward success.
What is our technology strategy offering?
We understand that every business has unique technology needs. Our technology strategy provides a pragmatic blend of visionary insights, leading practices, and actionable plans meticulously crafted to align with your organization's goals and industry landscape.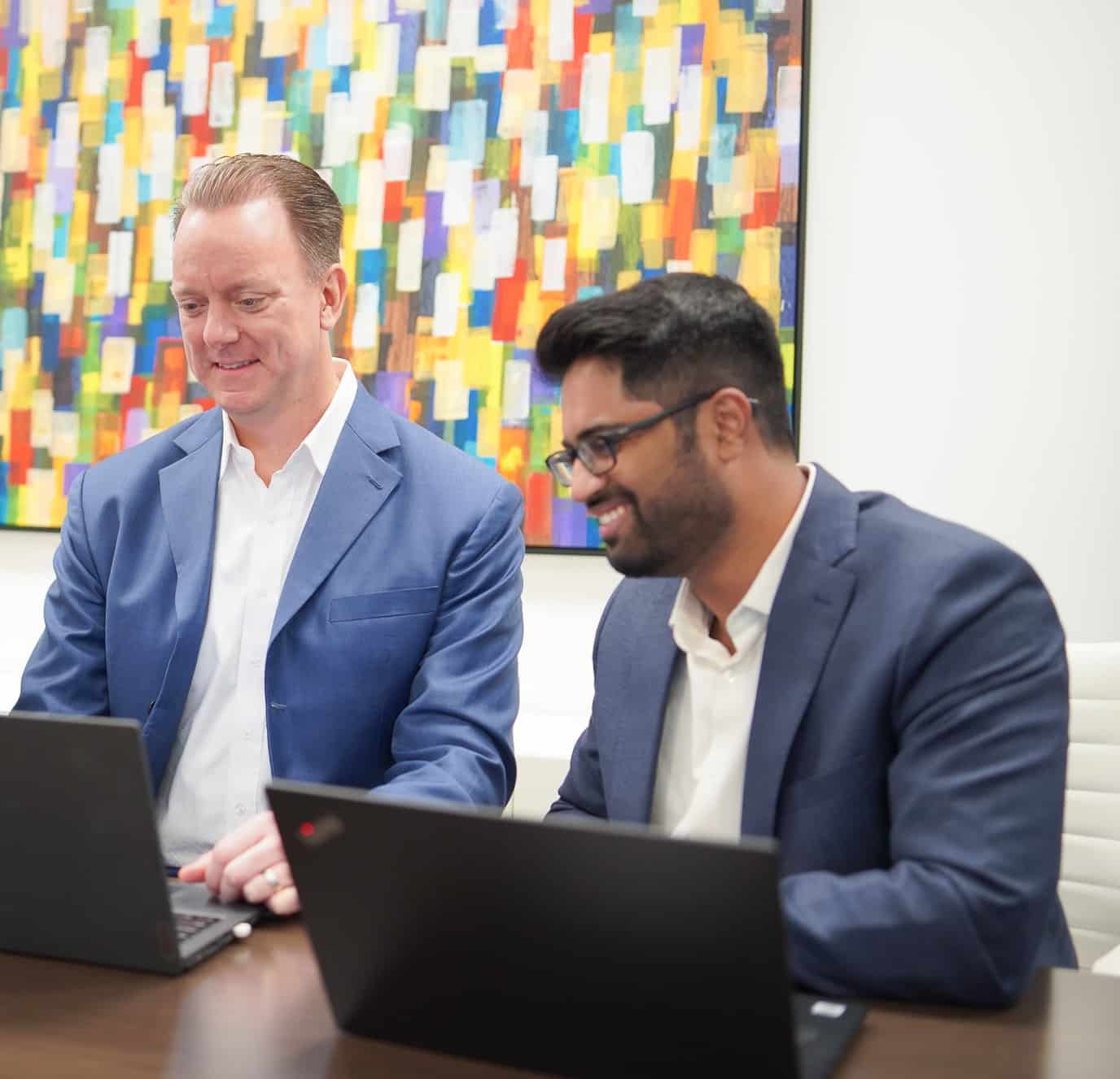 We can help your organization:
Begin your transformation with a plan of how technology can elevate your business and become the cornerstone of your sustainable success.
Embrace the latest advancements and emerging forms of automation, such as artificial intelligence (AI) and robotic process automation (RPA), and place your business at the forefront of innovation, where your competitors can only aspire to follow.
Identify potential risks and challenges early through a structured framework, allowing you to reduce ad-hoc decision-making and address issues before they become major roadblocks.
Streamline processes, enhance efficiency, reduce costs, and optimize resources for a leaner, scalable and more agile organization leveraging technology.
Foster communication and alignment within your organization, enabling all stakeholders to understand the roadmap and work together effectively.
Embrace change confidently with a technology modernization roadmap that ensures scalability, adaptability and resilience in an ever-evolving landscape.
Our technology strategy capabilities
Technology strategy design: Collaboratively chart a clear and actionable roadmap that outlines how technology can elevate every facet of your business, from strengthening essential foundational elements to creating new business offerings and revolutionizing operations. This includes modernization strategies, business cases, and leveraging generative AI for transformation in operations, customer engagement, and revenue generation.
Technology capability assessment: Understanding your existing technology ecosystem, identifying opportunities to optimize, streamline, modernize, and integrate technologies for maximum efficiency and productivity, including adopting innovative technologies and techniques across application, data, and infrastructure elements.
IT governance and alignment: Establish robust IT governance structures that align with your business objectives to optimize resource allocation, maximize returns on IT investment, and enhance operational efficiency, particularly in transformation and modernization efforts.
Technology product and vendor assessment and sourcing: Evaluate business needs and recommend technology vendors and solutions, conducting assessments, due diligence, RFX issuance, and negotiations to source the right tools and partners for your unique needs. This includes support for sourcing ERP, Workflow, AI, Automation, HRIS and other core business applications.
Data and architecture: Assess, plan, design, and optimize enterprise application and data architecture, including implementation support of technical architecture components. This includes obtaining a current-state view of the business context of core applications and their data connections and crafting a plan to reach an optimized target state.
IT cost optimization: Assess your current IT operations to identify and recommend strategies to reduce IT expenditures while preserving or enhancing service quality and operational efficiency. These include cloud migration, infrastructure re-patriation, application or system rationalization, and offshoring or nearshoring capabilities.
Innovation and emerging technologies: Explore innovation and emerging technologies, identifying opportunities to elevate your digital maturity while crafting a visionary roadmap for digital transformation, complete with strategies for pioneering technologies like Generative AI and other innovative solutions to stay at the forefront of your industry.
Why choose Burnie Group?
Our dedicated team brings industry experience and a passion for technology-driven transformation. We blend our expertise with your unique business needs to create a customized technology strategy that aligns with your goals, values, and aspirations.
With Burnie Group, you gain:
Expert guidance for successful technology transformations.
Measurable results backed by focused technology strategies.
Access to our deep partnership network across AI and automation providers.
Access to strategic technology insights tailored to your industry.
Smooth transition supported by our change management expertise.
Discover how a well-crafted technology strategy can modernize and propel your business forward.
CONTACT US