Fully integrate technology with your operations
We fully integrate technology into your operating model to support and benefit your business. The impact is a more substantial alignment with your business needs, increased operational effectiveness, and better customer experience while optimizing IT expenditure.
Our IT consultants understand your business and can go in-depth on any IT technology. Our specialists are experienced in designing IT strategies for clients across industries, including financial services, life and P&C insurance, telecommunications, retail, risk management, real estate, and more.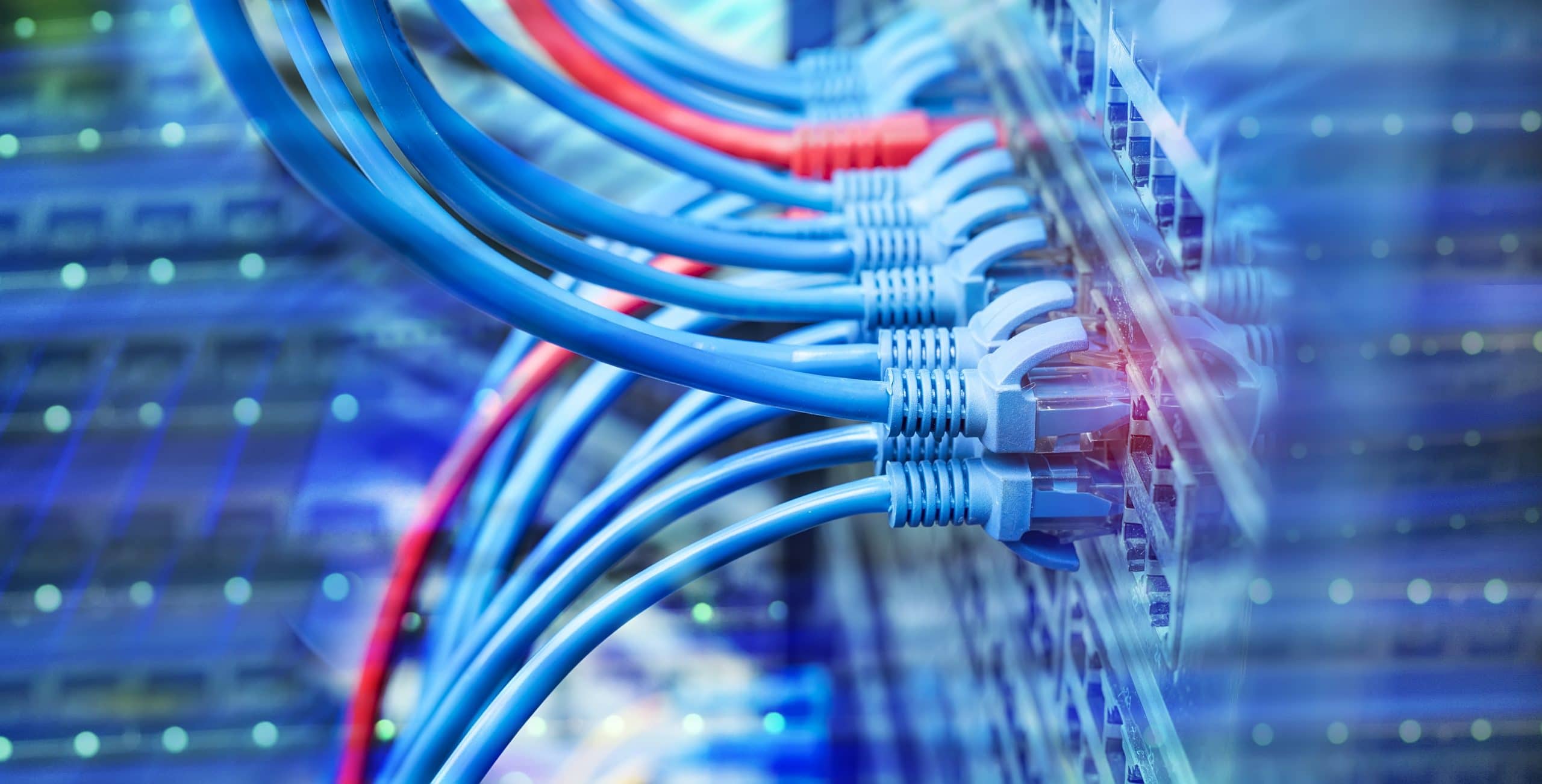 What is IT strategy?
IT strategy is a unique, company-tailored approach to empower businesses through technology-based capabilities. These can range from secure data centre infrastructure and efficient end-user computing to state-of-the-art, integrated processing platforms, and AI-enabled analytics solutions.
What is an IT strategy plan?
An IT strategy plan is a clearly defined roadmap with concrete milestones, roles, and responsibilities laying out the path to execute an IT strategy. A good IT strategy covers all financial topics, including IT investments required, associated and quantified benefits, and critical risks. We structure IT strategy plans by IT tower, business or shared service areas, or channel (e.g., online, contact centre, in-person, paper, etc.).
Burnie Group's IT strategy consulting
Burnie Group's IT strategy consulting connects IT to business strategy to empower businesses. We base our IT consulting on our extensive depth in developing IT strategies across all IT areas and for particular domains, including IT security, automation, digitization, and contact centre technology. Burnie Group's IT strategy consultants combine classical strategy frameworks and methodologies, including driver trees, portfolio analysis, and prioritization matrices, with IT-specific methods, including IT landscaping, technology infrastructure, business architecture, data architecture, and data flows.
Our IT strategy methodology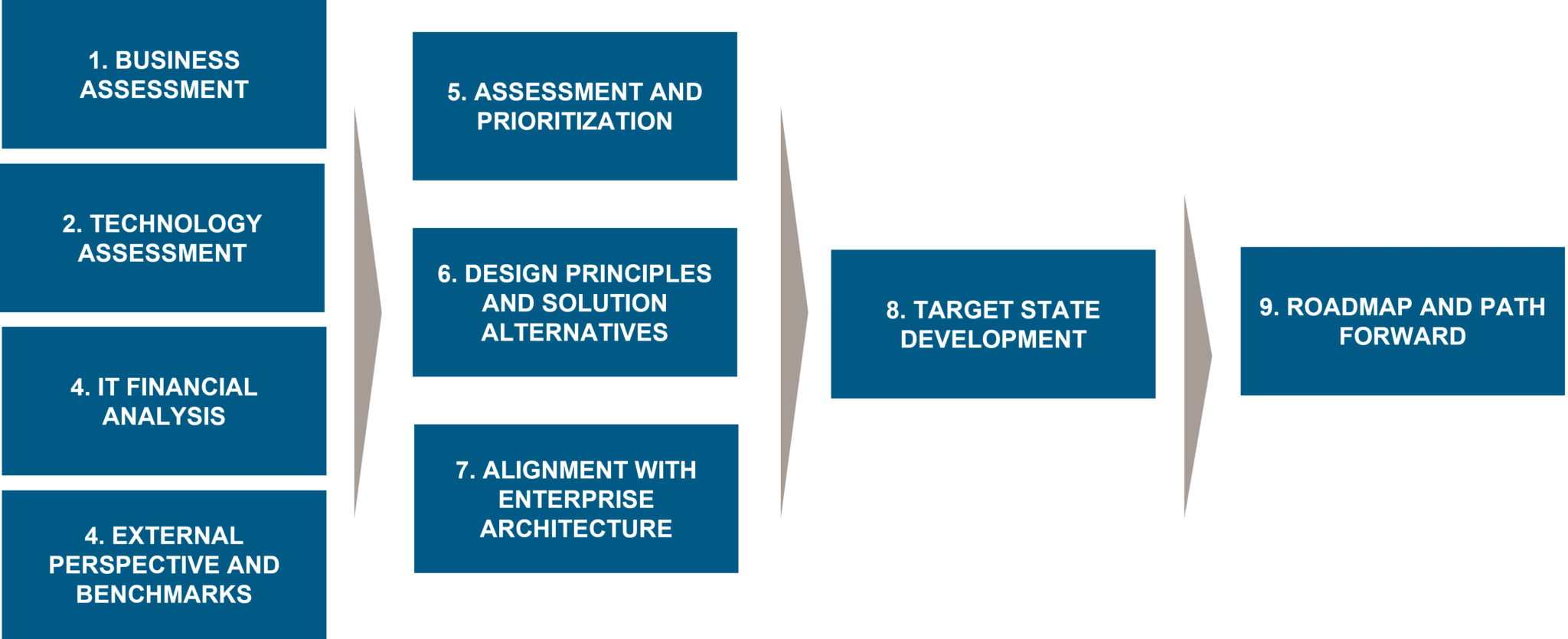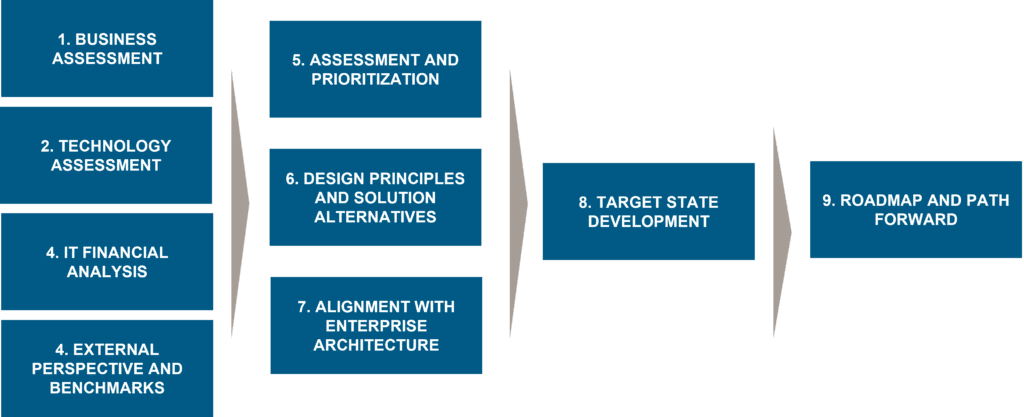 Each organization requires a unique approach to developing its IT strategy. Burnie Group's IT consultants have extensive experience in IT management and hands-on experience working with technologies.
Burnie Group develops IT strategies starting with an understanding of business strategy and an existing technology baseline. Then, we complete a detailed technology assessment across all IT towers from technology and business perspectives, measured against external IT benchmarks.
Once completed, we design the target state. The findings can either be based on a set of identified opportunities or include the re-architecture of an entire target IT state. Designing the target state is a highly collaborative process involving both technology and business teams. The target IT state must align with the business, application, and data architecture. The last step is defining an IT plan or IT roadmap to guide the implementation of the IT strategy. It is best practice to define key metrics both on the business and IT side to track the implementation and impact of IT strategy.
How Burnie Group supports our clients
IT assessment
Using our proprietary IT landscaping methodology, we assess your IT infrastructure and share opportunities for your organization to develop.
Assess all your technology, including applications, infrastructure, end-user computing, and IT governance.
Identify gaps in your IT infrastructure.
Share opportunities to develop your technology and IT infrastructure.
Create an IT transformation roadmap to guide your efforts.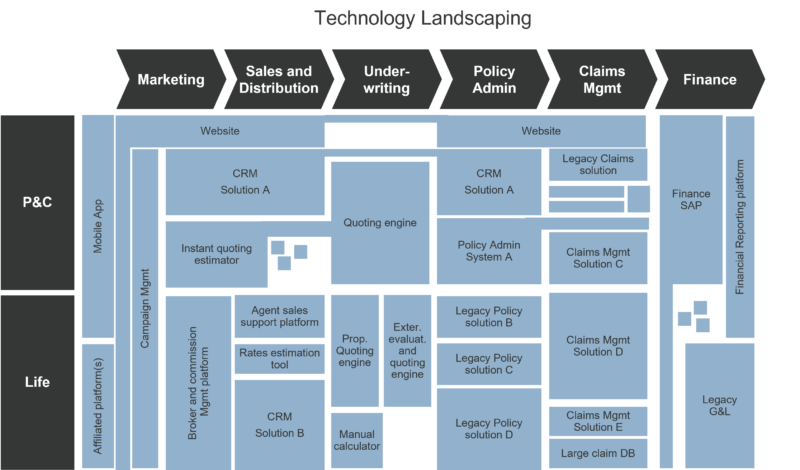 IT efficiency and cost management
Our IT efficiency and cost management approach helps numerous organizations significantly reduce their IT expenses and align their business units.
Assess your IT costs, capital expenditures, and resources baseline across all IT towers.
Assess your IT project spend and alignment against your IT strategy, including a clear perspective on the external IT spend.
Identify key IT cost drivers for your capital expenditure (CapEx) and operational expenses (OpEx) and opportunities to reduce IT costs.
IT strategy development
We help you develop an IT strategy based on an understanding of how technology enables your business, an assessment of existing technology capabilities, and alignment around your target IT state.
Develop an IT strategy starting with the target state definition and prioritization of IT initiatives.
Form a strategic IT roadmap with clearly defined timelines, responsibilities, associated investments, and ongoing costs.
Help you decide the best options for your organization, including managing technology in-house or outsourcing, using the off-shelf applications or a custom build, going cloud-based, or using an on-premises solution.
IT in post-merger integrations
We help organizations to realize significant benefits and synergies from technology during a post-merger integration (PMI).
Estimate synergies associated with PMI-driven technology transformations.
Design interim and target states for technology within a post-merger integration (PMI) while aligning it with the target operating model.
Develop a roadmap to extract these synergies.
Learn more about our post-merger integration practice.
IT and digital strategy
Our IT and digital strategy expertise enable organizations to offer a best-in-class customer experience across all their digital channels.
Design how a customer should interact with your organization through digital channels.
Define the technology required to maximize your customer experience.
Develop an IT and digital transformation roadmap.
Learn more about our digital strategy practice.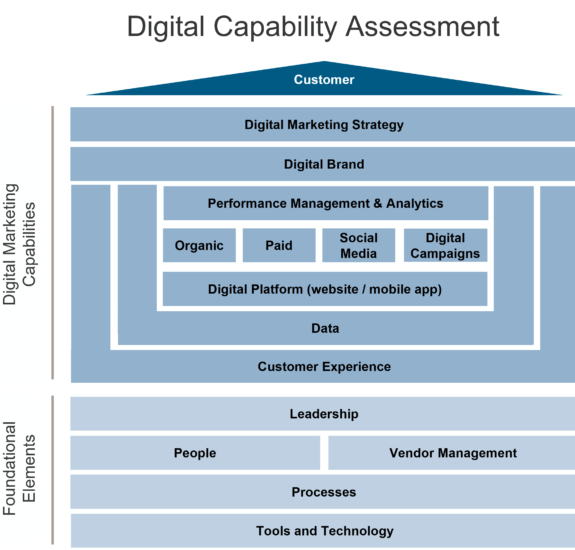 Contact centre technology assessment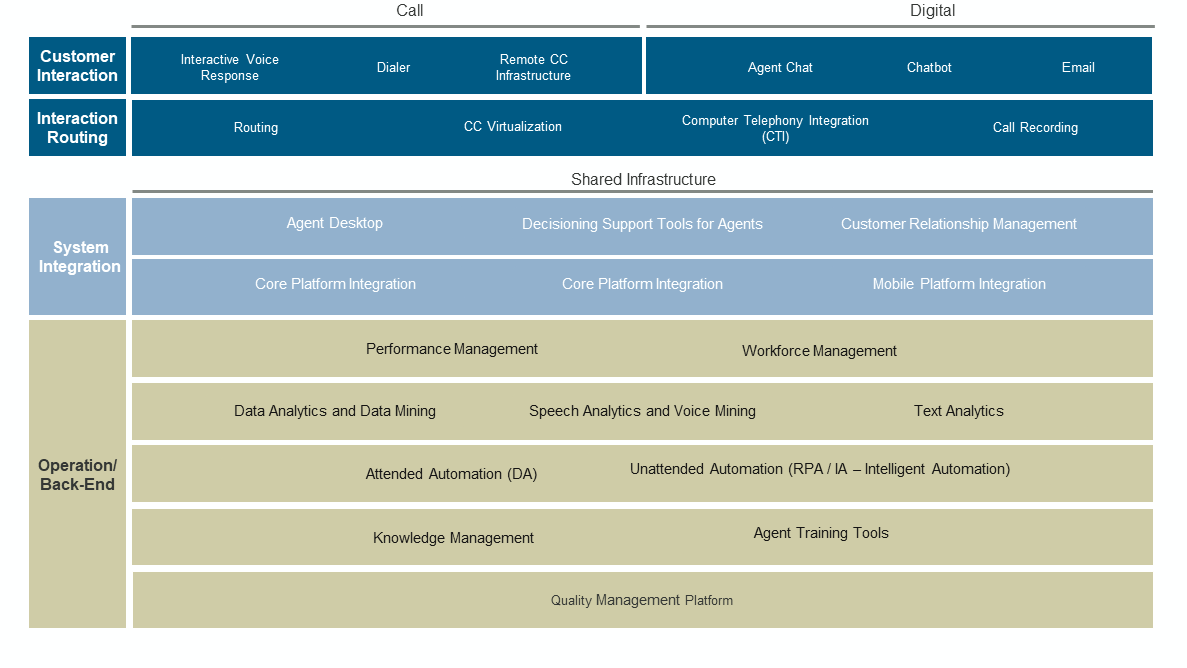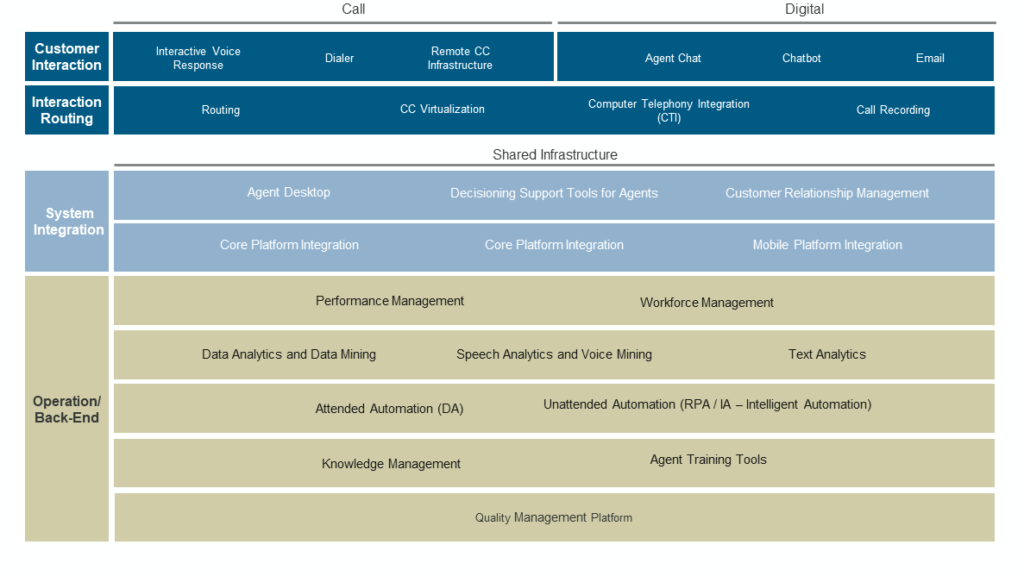 We use our IT strategy capabilities in combination with our omnichannel and contact centre capabilities to transform your contact centre technology.
Assess contact centre and digital technologies covering over 30 main technology components, including customer interaction, interaction routing, system integration, operations and back-end.
Design a technology transformation roadmap indicating potential benefits associated with each contact centre technology.
Enable a seamless, cross-channel experience, using the right technology for every channel.
Implement technologies in your contact centre.
Learn more about our omnichannel and contact centre practice.
Client testimonials
"Burnie Group team members are strong collaborators making the data extraction and technology assessment process positive for all our team members. They are highly professional, proficient, and efficient. They felt like team members vs. external consultants."
"Super smart and flexible team of professional consultants who find ways to get the job done."
"Burnie Group's team gave our organization an actionable plan after only a few weeks during which they integrated and understood our situation very well very quickly. The mix of IT and management consulting by the Burnie Group was exactly the mix we needed to redefine IT and its strategy in our org."