While the umbrella of digital ledger technology (DLT)—technologies which distribute records or information among all those using it—can be traced to 1991, it was Bitcoin's cryptocurrency model that demonstrated blockchain's—a special case of DLT—potential. Since its unveiling ten years ago, it has evolved and been repurposed for tasks beyond simple currency transactions. Below, we follow key moments in blockchain's evolution in the last decade.
1. 2008 – Satoshi Nakamoto* releases whitepaper, Bitcoin: A Peer to Peer Electronic Cash System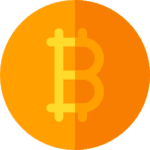 Unlike real-world transactions, Nakamoto's proposed cryptocurrency system is independent of third-party regulators such as a central bank. Its online peer-to-peer network facilitates unchangeable and indisputable public recordkeeping. Its timestamp servers provide proof-of-work to address trust issues and enforce rarity in the digital domain. Importantly, the proposed architecture solved the "double spending" problem (since digital information can be easily reproduced, it carries the risk that digital currency can be spent twice). In practice, Bitcoin becomes the first blockchain database.
* An unidentified pseudonymous person or group of people.
2. 2009 – First Bitcoin transaction and the establishment of the Bitcoin Market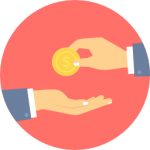 Bitcoin's currency is released (created) through "mining." This is an incentivized process that includes compiling recent transactions into blocks and solving computationally difficult puzzles. The first member to solve the problem is rewarded with newly-released bitcoin.
Within two weeks of mining the first group of transactions (the genesis block), Nakamoto and a computer scientist named Hal Finney tested the system, with Nakamoto sending ten bitcoins to Finney.
The Bitcoin Market is established later this year. It features automated and escrowed payment-processing options, which allow individuals to exchange real-world currency for the cryptocurrency (and vice versa).
As of June 30, 2018, more than 325 million Bitcoin transactions have taken place.
3. 2010 – First documented goods purchase using Bitcoin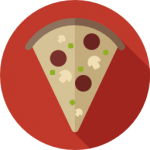 As cryptocurrencies cannot be used for real-world purchases, Laszlo Hanyecz and Jeremy Sturdivant trade 10,000 BTC (US$25, at the time) for two large pizzas.
On June 30, 2018, 10,000 BTC was valued at more than US$64 million.
4. 2014 – Experts explore blockchain's value outside of Bitcoin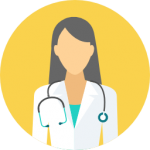 Companies see potential in blockchain technology for non-currency-based uses and begin exploring how blockchain could be harnessed. Sectors such as healthcare, insurance, and transportation take a keen interest. Experts investigate its potential in improving the management of specific areas such as supply chain, contracts, and elections.
5. 2014 – R3 consortium with global financial services companies to explore distributed ledger technology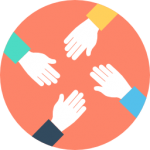 A group of nine global financial services firms formed a consortium with R3, blockchain technology company, to examine and implement blockchain. Two years later, the growing partnership announced Corda, a private decentralized platform for financial institutions. Unlike traditional blockchain, where all data is copied to all participants, Corda only allows verified transactions to be shared with relevant members.
6. 2015 – Ethereum launches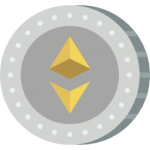 In late 2013, Vitalek Buterin's releases a whitepaper that re-envisions the uses for Bitcoin's public blockchain. While the Bitcoin platform focused on peer-to-peer transactions and tracking cryptocurrency ownership, Ethereum's purpose centred on allowing developers to run and deploy decentralized applications.
In 2015, Buterin launches Ethereum, a blockchain-based open software platform. It features smart contracts (self-executing agreements with terms directly written into lines of code, on a platform that made activities traceable, transparent, and irreversible). It allows traditionally centralized intermediary services to be redesigned into decentralized ones. Ethereum also smooths the way to creating Decentralized Autonomous Organizations. These are fully autonomous, personless organizations, run by programming code, owned by those who hold Ether (the system's proprietary payment token). Like Bitcoin, the Ethereum platform features a proof-of-work consensus mechanism.
7. 2015 – Stock Exchanges evaluate blockchain technology and the first private securities transaction using blockchain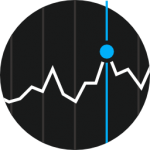 Chain.com used Linq, the Nasdaq's blockchain-based solution, to complete and record a private securities transaction. At this time, The Australian Stock Exchange begins evaluating replacements for its Clearing House Electronic Subregister System (it later chose a blockchain-based system). In the following years, exchanges in Canada, Germany, India, Japan, Korea, and the United Kingdom announce various blockchain-based trading system prototypes and evaluations.
8. 2016 –The Linux Foundation launches Hyperledger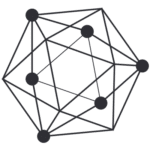 The Linux Foundation launches Hyperledger, an open-source collaborative effort created to promote cross-industry blockchain technologies. The global initiative's objective was to coordinate and focus efforts on improving the technology's performance and reliability so it could support global business transactions. Among its 30 founding members were ABN AMRO, ANZ Bank, Blockchain, CME Group, Deutsche Börse Group, Fujitsu Limited, IBM, Intel, J.P. Morgan, R3, and Wells Fargo. It is hoped Hyperledger Fabric (a blockchain framework implementation) will become the foundation of many large-scale, banking, supply chain, and digital identity systems.
9. 2016 – First international transaction between banks using blockchain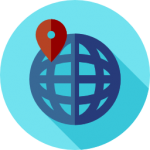 A transaction of AU$35,000 worth of cotton, shipped from China to the United States, is completed using blockchain applications. The deal takes place between the Australian and US divisions of Brighann Cotton Marketing; Wells Fargo & Co. and The Commonwealth Bank of Australia provides banking services. Blockchain is credited with streamlining the exchange by eliminating issues rooted in duplicated processing and differing time zones.
Read more about The Burnie Group's offerings in the financial sector here.
10. 2017 and 2018 – Adoption in enterprise-level companies and large-scale operations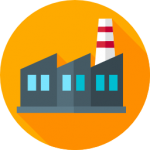 AIG and IBM use blockchain to manage complex international coverage for Standard Chartered Bank PLC, to develop a "smart" insurance policy. This first-of-its-kind policy used the technology to share real-time information for a main policy that was written in the United Kingdom and had three local policies in Kenya, Singapore, and the United States.
IBM, JD.com, IBM, Walmart, and Tsinghua University's National Engineering Laboratory for E-Commerce Technologies announce the Blockchain Food Safety Alliance in late 2017.  Its primary goal is to achieve greater transparency across China's food supply chain through improved food tracking, traceability, and safety.
TradeLens, a collaboration between IBM and Maersk, is unveiled in 2018 as the first industry-wide cross-border supply chain solution based on blockchain technology. It allows those in the global shipping industry to share real-time information securely. With approximately 1 million shipments daily, more than 154 million shipments are logged by mid-August 2018. At this time, 94 partners were involved in the project, including more than 20 port and terminal operators, global container carriers, customs authorities, freight forwarders, and logistics companies.
In the spring of 2018, Facebook announces an internal blockchain start-up, while Google announces partnerships with BlockApps and Digital Asset to offer customers blockchain solutions as part of Google's Cloud Platform Marketplace. At this time, Amazon also launched AWS Blockchain templates—pre-set blockchain frameworks that support Ethereum and Hyperledger Fabric.
In the past ten years, blockchain has gone from being one of Bitcoin's key underpinnings to a transformative technology in its own right. With this year's worldwide spending projected to be US$1.5 billion—double that of 2017—and could grow to US$11.7 billion in 2022, it's clear blockchain will play an increasingly important and significant part of the business technology landscape.
---

---