The client, a global retail bank, was seeking to improve its workforce efficiency by reducing the volume of manual data entry and processing of customer data across numerous systems. This would allow the bank to increase their share in the market without increasing headcount.
With our Robotic Process Automation program the client was able to improve the speed, quality and efficiency of complex back-office operations. Through the application of deep subject matter expertise and state-of-the-art technology, attaining transformative and measurable results.
Click the image below to read more on how The Burnie Group helped this client achieve their goals.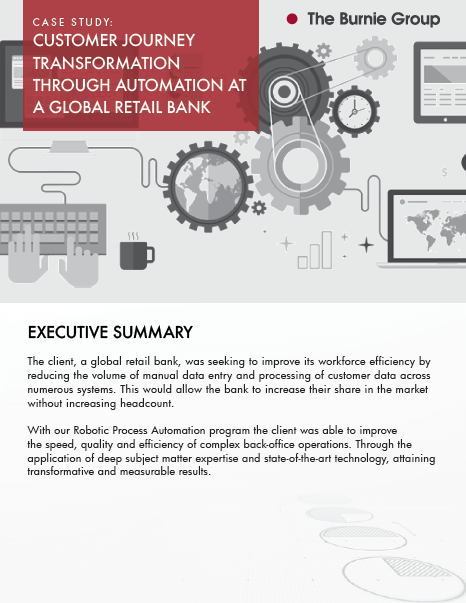 The Burnie Group helps clients improve their businesses through innovative strategy and the continuous pursuit of operations excellence. We apply rigorous analysis, world-class technology and top-tier expertise to invigorate your business. As you look to embark on the RPA journey, let The Burnie Group be your guide.
---

---