Machine Learning is the science of finding patterns in data and using those patterns to make predictions. It is the process by which, over time, machines (computers) are enabled without explicit programming, to learn, grow, and change autonomously through real-world interactions.  It is a subsect of Artificial Intelligence (AI).
AI refers to a computer system's ability to perform tasks that normally require human intelligence, such as visual perception, speech recognition, communication, decision-making, planning, learning, and the ability to move and manipulate objects.
The infographic below explores the different applications of Machine Learning in a variety of industries, to learn more about AI and Machine Learning opportunities in your industry, please contact us for a free no-obligation discussion. We look forward to hearing from you.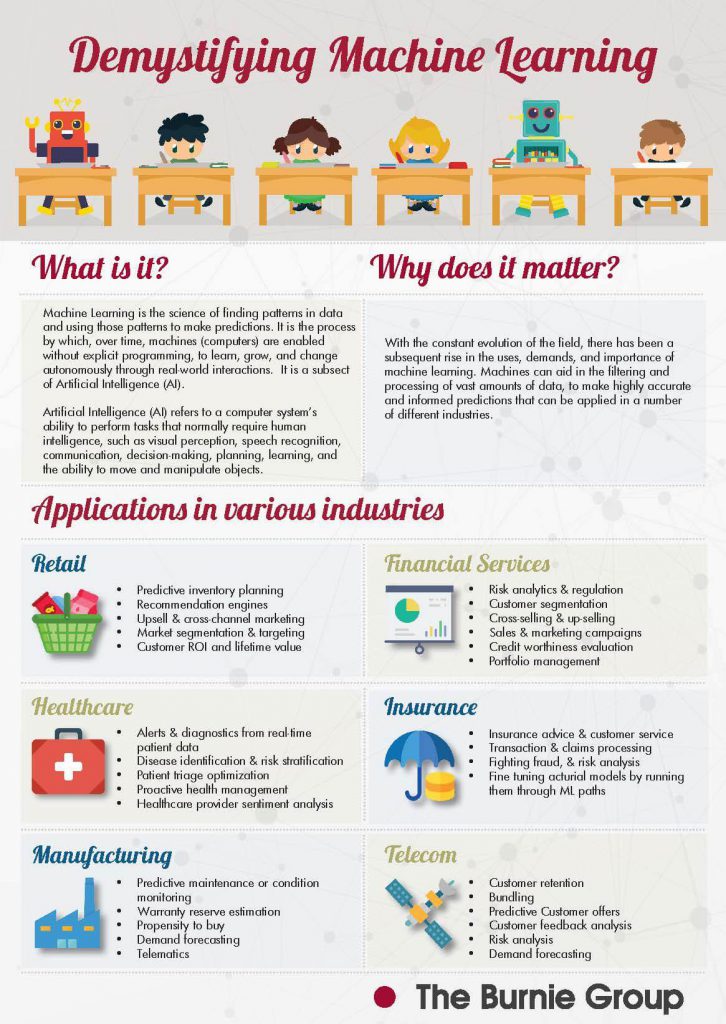 ---

---