Now that we understand what Benchmarking is, we move on to the 4 keys of successful benchmarking. As a critical tool for self-evaluation, benchmarking provides useful comparisons on key metrics such as total cost of finance, allocation of FTEs across processes, cost per invoice, percentage of time spent on analytics, etc.  Benchmarking helps leaders define the right improvement strategy for their organization, by enabling them to identify where the organization leads, lags or operates at par with other organizations. In addition, benchmarking provides the basis by which an organization can articulate key issues, helping to identify and address the areas that most urgently need improvement.
So what does the benchmarking process look like? It involves four main steps (keys) that help businesses to discover, deliver and maintain enhanced value from the functions being evaluated. Our infographic below outlines these four steps: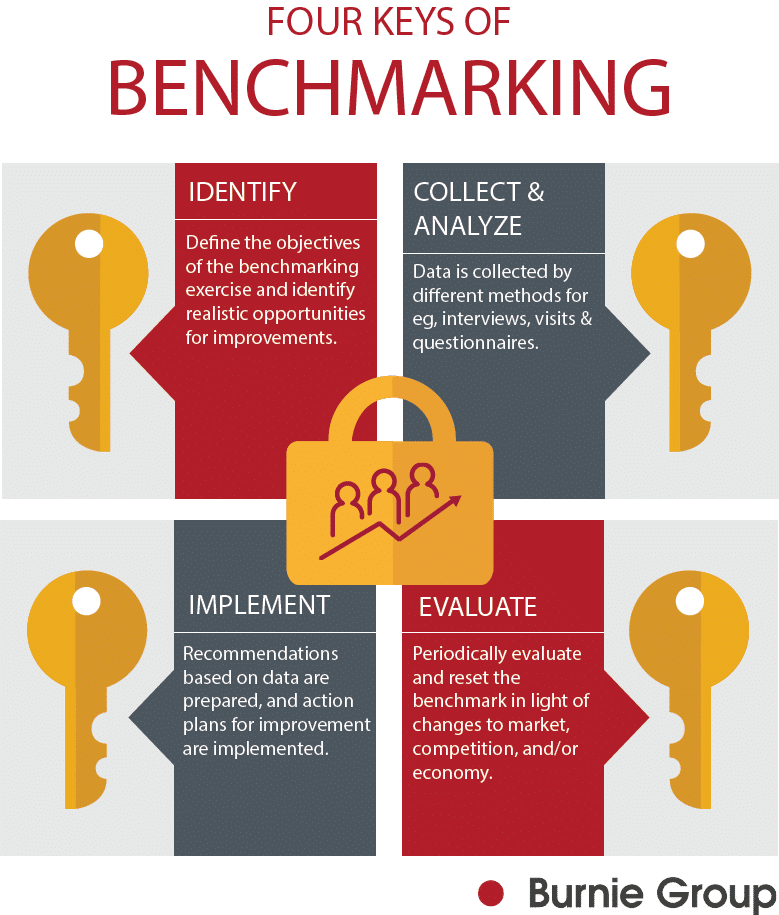 Ultimately, benchmarking should become an automatic (and automated) process. When used with other analytic tools, such as leading practice comparison and internal voice of the customer, benchmarking provides insight not available by other means, and can be the basis for better decision-making in your business.