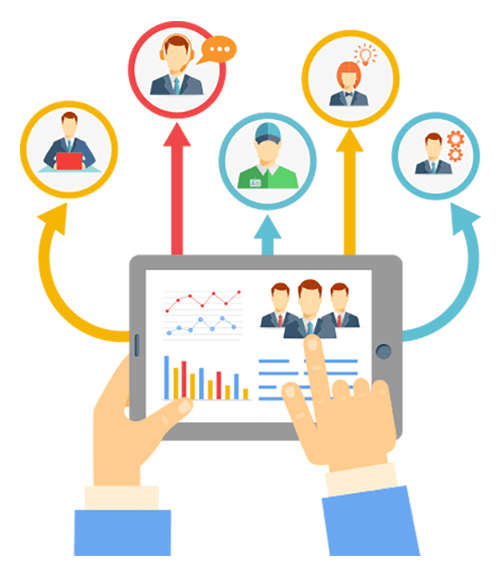 Workforce Management (WFM) is a fairly common word in the world of consulting and business. Encompassing a variety of topics and features, WFM is generally associated with the process and organizational behaviour change around maximizing the performance level of staff.
Top organizations take Workforce Management to the next level by encompassing a full circle approach. Listed below are the main components of an efficient and fully structured Workforce Management program for any company of any size.
Data Collection & Process Definition
Organizational data is found everywhere, however, finding the right data is often hidden. Implementing a successful workforce management program begins by finding the right data within an organization. Through detailed cataloging, defining business processes, and collecting data on an ongoing basis, workforce management provides organizations with up to date findings.
Coaching & Staff Development
In today's workforce, it is essential for management to identify and develop employee's skillset to meet the needs of a growing business. By understanding an organization's current and future staffing needs, Workforce Management aims to create a dynamic workforce that produces high performing staff armed with cross-functional skills. This proven approach helps management harvest the true potential of their employees in a sustainable manner, producing long-term results.
Forecasting & Planning
Experience has proven that management often struggle to identify expected work or capacity beyond a one month time frame. Without adequate forecasting and planning abilities, organizations often either waste valuable resources or fail to meet SLA's.  By leveraging industry best practices and equipped with reliable algorithms, Workforce Management helps senior leaders predict and anticipate change in demand and provide tools for resource management. Whether it's busy season, or slow season, having a strong grasp on future needs and the resources available is essential to remain competitive in today's demanding business landscape. Through successful forecasting and planning abilities, businesses can realize tremendous cost savings that extend to the bottom line.
Analytics & Insights
Workforce Management provides leaders with data-driven insights to promote informed decision-making. By collecting and synthesizing large data sets, sophisticated analytical tools provide user-friendly dashboards and insight-driven action plans. Within minutes of viewing these reports, filled from key collected data, management will be well-equipped with the information needed to make the right decisions and management choices.
To learn more about top-tier Workforce Management, please reach out to The Burnie Group to discuss how WFM can help take your company to the next level.
by: Andrew Martel, Senior Business Analyst & Darren Olevson, Business Analyst
---

---