Burnie Group Celebrates 10 Years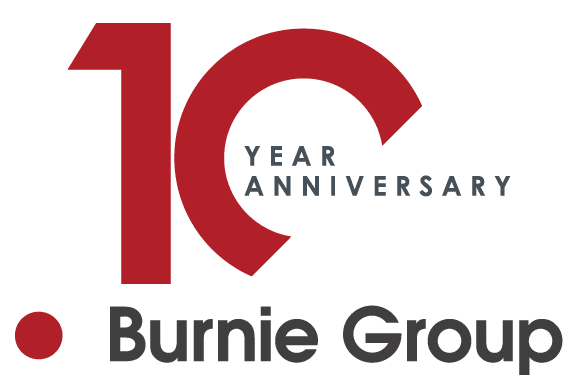 What a difference a decade makes. When Burnie Group launched in 2011, the Toronto-based management consulting firm began with David Burnie as sole proprietor who mostly worked out of a favourite Queen Street West café. Burnie quickly built a reputation for delivering strong results, and by the end of 2011, Burnie Group truly became a group with a team of consultants executing projects in both Canada and abroad. Within two years, Burnie Group had outgrown its "virtual" workplace and moved into physical offices in Toronto's financial district.
Ten years later, Burnie Group continues to deliver innovative strategies that help clients address their most pressing operational challenges. Since 2017, Burnie Group has consistently been lauded as one of Canada's fastest-growing firms, winning awards and citations for its impact and performance.
"Our goal is to help address the most pressing operational challenges faced by senior executives," David Burnie says, noting that the firm's laser-like focus on delivering high-impact and innovative solutions has been key to the firm's success.
Over the past ten years, Burnie Group has been a leader in its field, combining management consulting best practices with technology to transform the way its clients operate. Notable accomplishments include being the first to implement Robotic Process Automation solutions in North America, launching the Canadian Contact Centre Benchmark with leading banks and insurance organizations, transforming the strategy and operations of clients in its core focus areas of banking, insurance, telecommunications, private equity and healthcare, and giving back to the local community through pro-bono efforts with organizations including Ronald McDonald House Canada (Toronto) and Health Charities Coalition of Canada.
Given that technology and innovation promise to shape the future, Burnie Group is well placed to support clients for many decades to come. Burnie is excited for the years ahead. "I have always felt," he said, "that if we do great work for clients and deliver excellent results, and if we make Burnie Group a great place for our team members to work, then everything else will fall in place."
Our 10 Year History