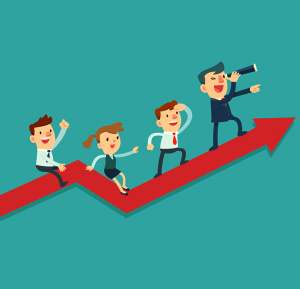 There is a well-supported link between employee engagement and business performance. The logic is simple: a more engaged workforce leads to increased operational efficiency, happier customers, and higher profits.  But how does a more engaged workforce produce these desirable outcomes, and how can a business improve engagement?
One of the key differences between the performance of an engaged and a disengaged employee is "discretionary effort," or "the level of effort people could give if they wanted to, but above and beyond the minimum required."[i]  Simply put, if employees are involved in and enthusiastic about their work and workplace they are likely to exceed the expectations and requirements of their position. But how can businesses encourage higher levels of engagement in their staff? Moreover, how can they prevent disengagement from occurring in the first place?
Engaged employees are passionate about their work. They feel motivated by their leaders and are confident they can achieve success in their roles. Engaged employees see the purpose in what they do every day and play a significant role in business successes.
However, many workers do not experience this level of engagement. According to research conducted by Gallup, around 50% of the US workforce is disengaged, and 15% to 20% is actively disengaged.[ii] Disengagement may be caused by a poor relationship with a direct manager or by a lack of meaningful feedback or recognition. It may even be a basic misalignment between the company and employees' values. Without a way to measure employee engagement, business leaders are left to guess at what actions will improve the employee experience.
Collecting and monitoring employee engagement metrics enhances business leaders' ability to detect problems in their organization, take specific action to address issues and opportunities, and evaluate subsequent progress.
With our EnGauge employee engagement program, we help our clients understand how their businesses are performing across ten key engagement metrics:
Happiness
Wellness
Satisfaction
Personal growth
Relationship with peers
Feedback
Recognition
Relationship with manager
Alignment
Ambassadorship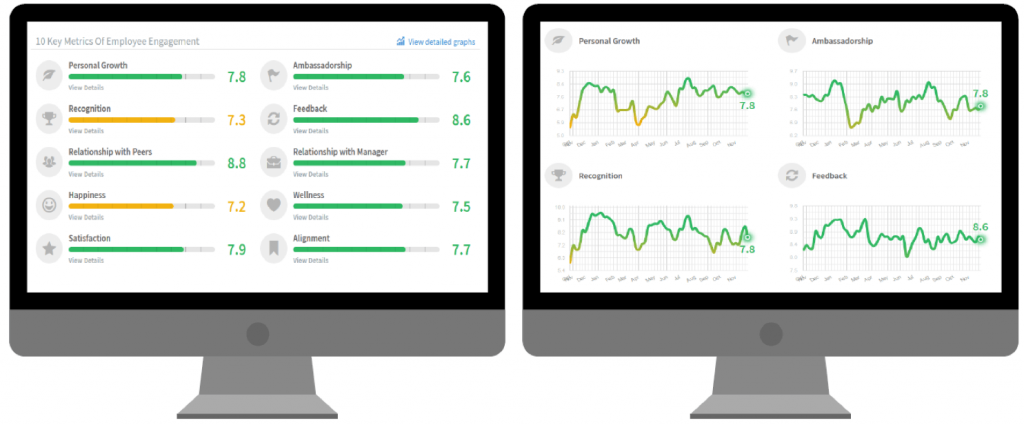 Using this information, we work with leaders to develop action plans to improve employee engagement.  Through a repeatable improvement cycle, we help businesses take control of employee engagement and achieve the desired results: increased operational efficiency, happier customers, and higher profits.
Looking at the list of metrics above, how do you think your business compares? If you see room for improvement, give us a call and realize the potential of an engaged workforce.
By: Bret McCaffrey, Senior Engagement Manager, Strategy and Operations
[i] Earning Above and Beyond Performance: Understanding the effective use of positive reinforcement (ADI Aubrey Daniels International)
[ii] State of the American Workplace (Gallup News), 2017