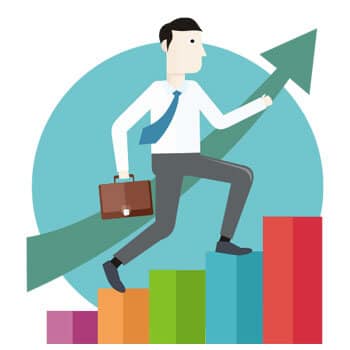 Most organizations have a mechanism through which new employees acquire the necessary knowledge, skills, and behaviours to become effective organizational members, whether it be through an orientation, an onboarding program, or perhaps even an online training program when new staff joins an organization.
Big or small, most companies believe that having well-trained employees at the outset leads to increased throughput, better performance, and fewer mistakes; but what of the benefits of continuous improvement throughout an employee's tenure? While studies suggest that investing in employees throughout their tenure combats turnover and ensures the employee's continued improvement, many organizations feel that ongoing training is an exercise in futility, believing that the costs outweigh the benefits as employees are likely to move on.
However, training and cross-training are not only a way of improving an employee's skill-set. Increased training opportunities generate happier work environments—people want to work at organizations where they feel valued. Employees are more likely to feel fulfilled by their roles, and more engaged in the company and its culture.
Training and cross-training are key not only for a rookie teammate but also for the star employee with years of experience. Investment in your staff improves morale, increases retention, drives loyalty and boosts the reputation of your organization.
There are also undeniable financial gains to be had by investing in your staff, namely employee productivity and output increases as cross-trained employees ensure fewer lags in productivity felt by sick/vacation days.
How you invest in your employees' development is up to you, but it's important that you have an investment strategy that keeps them engaged. Investing in your staff is just the beginning in breaking down silos and creating a more dynamic and engaged workforce. With over two decades of experience in helping companies evolve through investing in staff, Burnie Group's Operations Excellence program provides a breadth of data and tools to help team leaders better manage their team and develop their staff.
By: Andrew Martel, Business Analyst