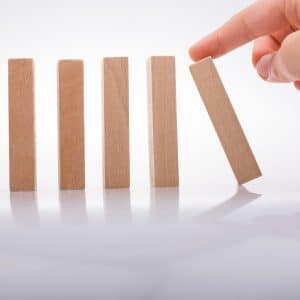 A business continuity plan is essential for preventing and recovering from emergencies and incidents that can disrupt a business. We recently shared our top 13 priorities for a strong business continuity plan. While not having a BCP is a surefire pitfall to successful business continuity, there are other things to keep in mind when executing business continuity plans. Here are some of the common pitfalls.
Business continuity preparation
Lack of education and clarity about business continuity: Staff is unclear and unaware of business continuity and what to do in a crisis.
Lack of BCP testing: Although there is a plan, it is not robustly tested. Therefore, the organization isn't ready to deploy it.
Limited work-from-home capability: Staff is unable or has limited potential to work from home.
Leadership
Lack of clarity regarding who leads and who supports BCP: Successful BCP execution requires clearly defined leaders and support personnel to take ownership of the plan.
A limited distinction between leaders and BCP leaders: Role clarity is essential. Staff need to know whom to follow and who is doing what during a disruption.
Inability to quickly deploy a rapid response team: In a crisis, a predefined team should be deployed to tackle the most immediate problems.
Communication approach
Ineffective external communication: Customers need the same clarity as employees. Without it, customers may feel anxious and lose trust in the brand. It is essential to use various channels to inform customers, e.g., online, IVR, email.
Ineffective internal communication: In a crisis, it's crucial to hear concise and decisive messaging. Staff must know what the organization is doing and what they need to do. Communicate through multiple channels, e.g., in-person (if possible), video/audio call, email and social media.
Staff contact information is out of date: Maintain up-to-date contact information so you can quickly and easily reach staff via multiple communication methods.
Uncertainty around which staff have and haven't received communication: Some staff may not receive emails if they are on leave or travelling when a crisis occurs. Track BCP emails and reach out to anyone who hasn't opened or received the emails.
Processes
Inability to process customer transactions when systems are down: Ensure customer transactions can still be processed, even if systems failures delay the transactions. Establish back up procedures for all customer transactions, then define, document and train staff on them.
Lack of activity prioritization: Companies should triage processes based on their impact on the customer. Then consider additional implications, such as cost, revenue and brand loyalty.
Ineffective workload management: Companies should plan for a sustained increase in workload. Deploy measures to increase staff and triage customer transactions based on priority.
Ineffective channel utilization: If physical locations are unavailable, re-direct customers to digital, self-serve channels. Test self-serve channels to ensure they have the capacity for increased traffic on servers and networks. Communicate across mediums to promote how you are providing service.
Staff
Absence of a succession plan: Who will perform which roles and responsibilities if a critical resource is unavailable or if that role is strained with reduced capacity? Establish a failover plan for all jobs.
Lack of governance: Ensure the BCP plan identifies who does what during a disruption. Role clarity is paramount to maintaining calm and establishing a sense of control. Define BCP roles.

Who will act as a point of escalation?
Who is responsible for decision-making?
Who will provide support and reassurance?
How is scheduling determined in a BCP?

Lack of awareness of staff feelings: Be in tune with your staff, especially for highly stressful disruptions, like COVID-19. Establish regular touchpoints and ensure leaders are aligned and consistent with their messaging to sustain engagement and provide support. It's okay to have fun to reduce tension and foster comradery, even during a crisis. Just be thoughtful and considerate.
Systems Failover
Inability to retain power for key systems: In the event of a power failure, the absence of a UPS and cutover to a backup generator makes working on-site impossible. Be aware that HVAC support is often excluded from backup power, even with a generator.
Ineffective system redundancy: Systems failover is not in place. Systems failover is the ability to leverage backup servers or a plan to shut down one system in favor of starting up another. Define each system and its impact on performing customer transactions.
Lack of capacity: Critical systems crash or slow down during a disruption because there is not enough server capacity to deploy additional resources.
Budget
Not having reserve funds in place: There are many variables that can occur during a business disruption that require additional funds. An increase in customer demand might require an increase in staff hours. A natural disaster might require a company to move to a different location. Maintaining a cash reserve helps a company cover unplanned and unexpected costs.
By: Eli Federman, Omnichannel and Contact Center Practice Lead and Alexey Saltykov, Target Operating Model Design and Digital Lead at Burnie Group