RPA Blue Prism Solution
Product overview: including key components, interface, expert tips, and a snapshot of capabilities.
What is Blue Prism RPA?
Blue Prism is a one of the three most mature and established Robotic Process Automation (RPA) software solutions on the market. It is developed by a UK-based enterprise RPA software company founded in 2001. They are acknowledged for coining the term "RPA" or robotic process automation and are a pioneer in the industry.
Blue Prism's Digital Workforce platform is their main product offering and provides a variety of RPA functionalities supported by AI (Artificial Intelligence), OCR (Optical Character Recognition) and Cognitive technologies. Similar to other RPA tools, it is not necessary to be a programmer in order to develop automation solutions as the tool offers simple drag-and-drop, Visio-like development. It allows the user to automate any business process without technical coding knowledge.
The Blue Prism Digital Workforce platform is complemented by two additional tools that are beneficial to RPA projects.
Process Discovery Tool: This is a tool that helps at the beginning of every RPA project to analyze and assess automation opportunities (based on process readiness, ease of automation, business value and the return) to ensure companies select the best opportunity to automate.
Blue Prism Digital Exchange: This is an online platform that helps companies include additional components into their RPA solution. E.g. Introducing AI that allows robots make more complex decisions.
Blue Prism's competitors
Blue Prism's largest competitors in the RPA space are: UIPath, Automation Anywhere, and Workfusion.
However, established technology companies like IBM, Pega, and others are increasing their presence in the RPA space and offering products that overlap with Blue Prism's RPA solutions.

Blue Prism RPA: Key components
The Blue Prism Intelligent RPA Platform consists of 4 main components:
1. Object Studio: Once a developer identifies an application that should be involved in the automated process, Object Studio allows that user to connect to these applications and steer them in an easy way.
2. Process Studio: Process studio uses visual interface to define the automatable process where each step can utilize applications that are connected via Object Studio (see above).
3. Control Room: This module helps to assign and monitor what the RPA bots do including log audition, process scheduling, etc.
4. Dashboard: Graphical representation of robots' performance that can be used by business owners.
Our expert RPA evaluation
Ease of use:

Governance capabilities:

Security capabilities:

Automation functionalities:

AI capabilities:

Native OCR capabilities*:

External OCR capabilities**:

Supported solutions:
Web browsers    
Citrix                   
Mainframe          
Legacy solution  
Office products  
* built-in OCR capabilities available
within the Blue Prism solution
** OCR capabilities after connecting
external solutions e.g. ABBYY
FineReader
Blue Prism RPA solution interface architecture and deployment model
Below are a few snapshots of the various RPA solution modules:
RPA blue prism architecture and deployment model
A typical Blue Prism RPA architecture for deployment would involve three major components, each of which can be either physical or virtual/cloud: Robots/bots, Database Server, and Application Server.
Robots or bots are several machines that are used to develop and run automation processes.
SQL Database Server is a server that stores all data related to automation e.g. Logs, processes, etc.
Application server is a server that connects the database (located on the database server) with robots/bots to ensure a secure and encrypted connection, e.g. to transfer sensitive data such as personal data, passwords, etc.
There are other ways to deploy Blue Prism's RPA solution e.g.  Blue Prism deployment on a single machine for a proof of concept.
Blue Prism RPA unique features/ Things to know about:
Unlike the traditional recording functionality that other RPA tools provide, Blue Prism offers reusable components to reduce development time and scale faster.
E.g. If a process includes a login routine to an application, RPA Blue Prism can use this login component in all the processes as opposed to many other tools which will require that this step be recorded repeatedly.
Blue Prism RPA: Hardware needs
Here is a brief overview of the software requirements for hardware needed in order to to roll-out a sustainable RPA solution. Please note that it is approximate guidance and requirements may depend on your needs.
Runtime ResourceBlue Prism ServerDatabase Server
Robots (Interactive Client / Runtime Resource)
Application Server
Database Server
Runtime Resourse

Intel Processor
2GB RAM
Minimum 10GB free disc space (after install of Operating System and standart sowtware)
Windows7 SP1, 8.1, 10 Anniversary Update. 32-bit or 64-bit versions only.
.NET Framework 4.7
Access to in-scope applications
Must meet the collective recommendations of  the in-scope applications

Interactive Client

Intel Processor
2GB RAM
Minimum 10GB free disc space(after install of Operating System and standart software)
Widows7 SP1, 10, Annyversary Update. 32-bit or 64-bit versions.
Windows Server 2008 R2 SP1, 2012, 2012 R2, 2016, 64-bit only.
.NET Framework 4.7

Blue Prism Server

Intel Xoen Processor
2GB RAM
20GB free disk space after install OS and standart software
Windows Server 2008 R2 SP1, 2012, 2012 R2, 2016, 64-bit only.
.NET Framework 4.7

Blue Prism Server

Intell Quard Xeon Procesor
4GB RAM
SQL Server 2012, 2012 R2, 2014, 2016, 2017
Case insansitive, 1252 Code page SQL Collation
Non- clostered or clostered architecture(includes support for AllwaysOn Availability Groups )
Allocate  10GB data file per connected Resourse (minimum 100GB)
Allocate 5GB Data Log File per Connected Runtime  Resourse (minimum 50GB)
High perfomance disc array
Partially Contained  Databases are supported

>>> Learn more about Automation Anywhere's RPA solution
(coming soon)

>>> Learn more about UiPath's
RPA solution
(coming soon)
>>> Learn more about Workfusion's
RPA solution
 (coming soon)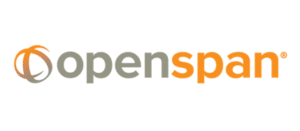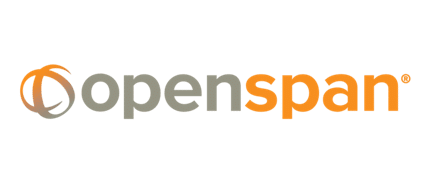 >>> Learn more about Open Span's
RPA solution
(coming soon)