Automation Anywhere RPA Solution
Product overview: including key components, interface, expert tips, and a snapshot of capabilities.
What is Automation Anywhere RPA?
Automation Anywhere is one of the three most mature and established Robotic Process Automation (RPA) software solutions on the market. The company was originally founded in 2003 in San Jose, California and rebranded as Automation Anywhere in 2010. Automation Anywhere was one of the first companies in the RPA space to introduce Bot Store, an online marketplace for pre-built ready to configure bots.
The tool offers over 500+ drag and drop scripts that can be utilized to build an automated solution, with minimal use of technical coding.
The RPA products offered by Automation Anywhere are:
IQ Bot: RPA tool with cognitive ability
Bot Insight: Tool to view graphs and statistics of the bots in action to analyze their performance
BotFarm

: RPA tool which can be implemented based on the usage rather than on capacity or license basis

Bot Store

: Ready to deploy pre-built software robots

Mobile App:

Allows users to control the bots, monitor performance, get alerts, etc.
Automation Anywhere's competitors
Automation Anywhere's largest competitors in the RPA space are: Blue Prism, UiPath, and Workfusion.
However, established technology companies like IBM, Pega, and others are increasing their presence in the RPA space and offering products that overlap with Automation Anywhere's RPA solution.


Automation Anywhere RPA: Key components
It is uses client-server architecture with the three major components which can either be physical or cloud:
Control Room: It is web-based platform that acts as a server and controls the bots. It deals with functions like user/role management, license management, analytics dashboard, etc.
Bot Creator:  It is used by the RPA Developers to design and create bots on their desktops.
Bot Runner: It is a machine that is used to run the automated bots. The results of the run can be viewed in the control room
Our expert RPA evaluation
Ease of use:

Governance capabilities:

Security capabilities:

Automation functionalities:

AI capabilities:

Native OCR capabilities*:

External OCR capabilities**:

Supported solutions:
Web browsers    
Citrix                   
Mainframe          
Legacy solution  
Office products  
Want to learn more about how Robotic Process Automation can help your organization? We can help.
Automation Anywhere RPA unique features/ Things to know about:
The Automation Anywhere mobile app and bot store are the first of its kind in the RPA industry.
Automation Anywhere has a free community edition tool for Small Businesses, developers and students while large and medium enterprises can try 30 day free trial.
Automation Anywhere: Hardware needs
Here is a brief overview of the software requirements for hardware needed in order to roll-out a sustainable RPA solution. Please note that this is an approximate guidance and requirements may depend on your needs.
Runtime Resourse:

Microsoft Windows Server 2012
Microsoft Windows Server 2008 R2
Microsoft Windows Server 2003
Microsoft Windows 8.1/8*
Microsoft Windows 7 SP1*

Processor speed:

Recommended – 3 GHz, Multi Core or higher

RAM: 

Recommended – 4 GB or higher RAM (after the Enterprise Client has been installed)

Hard Disk capacity:

200 MB of free hard disk space for installation. Increases with the project size

Additional Requirements:

1024 x 768 or higher resolution monitor

Mouse or another pointing device

Microsoft Internet Explorer 8.0 or later

.NET Framework Requirements

.NET Framework 4.0

.NET Framework 3.5 + SP1
Do you want to explore how RPA can help your organization?
We can help.

>>> Learn more about Automation Anywhere's RPA solution
(coming soon)

>>> Learn more about UiPath's
RPA solution
(coming soon)
>>> Learn more about Workfusion's
RPA solution
 (coming soon)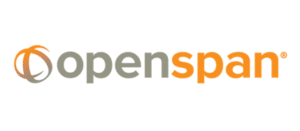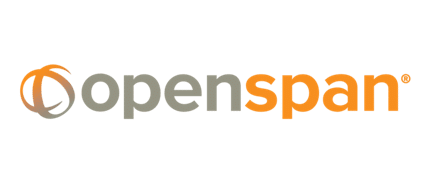 >>> Learn more about Open Span's
RPA solution
(coming soon)
Interested in learning more about other RPA solutions?
Visit other sections that provide details on other Robotic Process Automation solutions.